29 Aug 2017
His Packing List
RTW Packing List for Him
The Backpack
I chose the Tortuga. It is a compact bag with plenty of pockets to keep everything organized. It also has adjustable straps to make it customizable to what is most comfortable for you.
Clothing
4 Airism T-shirts – 2 blue, 2 white
2 Cotton T-shirts
2 pairs of shorts – One pair of Gap casual shorts.
1 pair of Gap gray travel pants – I wear these to work regularly, They are comfortable and dry quickly.
2 long sleeve linen button downs – One light blue and chambray.
1 sweater – This was casual enough for everyday use but could also dress up an outfit to go out for dinner.
2 Swim Trunks
1 Rain jacket – The lightweight kind that folds up well
5 pairs of socks – Going to warm places meant that I planned to wear sandals a lot.
5 pairs of underwear – These pack up small, dry fast, and are cheaper than the popular exofficio version.
Belt- This one is simple but also has a zipper pocket on the inside to hide a little extra cash and a copy of our passports.
Eyeglasses
Sunglasses
Shoes
1 pair trail walking shoes – I picked Merrell Moab Ventilators as a nice cross between a true hiking shoe and something I'd feel okay treking around downtowns in.
1 pair sandals – I picked Teva Pajaros after trying on a bunch of pairs, since they're both comfortable and durable, with good support.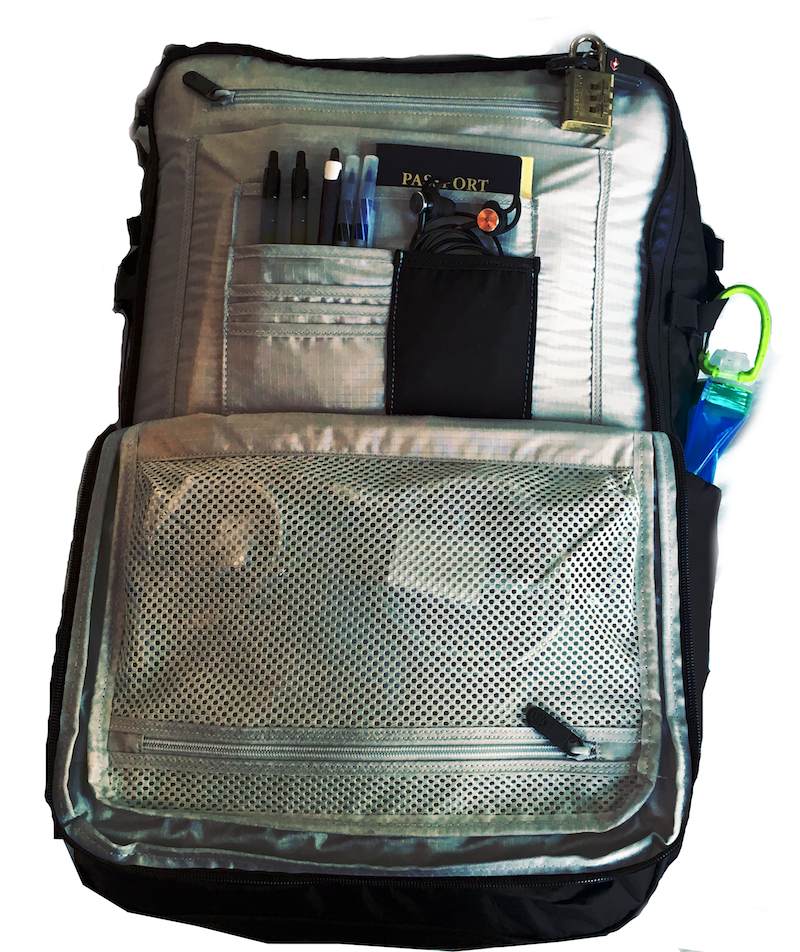 Toiletries
Shampoo
Contacts
Contact solution
Toothpaste
Floss
Toothbrush
Sunscreen Stick – easier for travel than liquid sunscreen.
Bug Spray Stick
Deodorant
Comb
Electric razor
Pepto
Hand Sanitizer
Odds and Ends
1 travel pillow – When you're doing over a dozen flights, several trains, and who knows how many buses; comfortable sleeping and a fancier pillow while traveling will make or break your experience. I used this one. It is a splurge but it will hopefully make the 35 hours in the air between Hawaii and South Africa more bearable.
1 eye cover – See travel pillow.
Ear plugs – See travel pillow. I used these while I was working in an open office with some chatty co-workers. Whenever I needed to concentrate, I could put these in and get to work. Hopefully they stand up to trains and planes just as well.
1 water bottle – collapsible is really wonderful. Now that I've had one, I'll never go back.
1 travel towel – we looked at The Wirecutter for recommendations (as we always recommend) and they suggested a high-end linen towel to avoid the smell issues associated with synthetic travel towels. We went with linen towels but at a fraction of the cost. I've tried this one out already and I love it. It also rolls up much smaller than the synthetic towel I originally planned to take.
1 small flashlight
1 collapsible cup – a nice Sea to Summit cup for when you need wine on a train, or in a park, or some other beverage you'd like to share.
Laundry cable
Laundry detergent sheets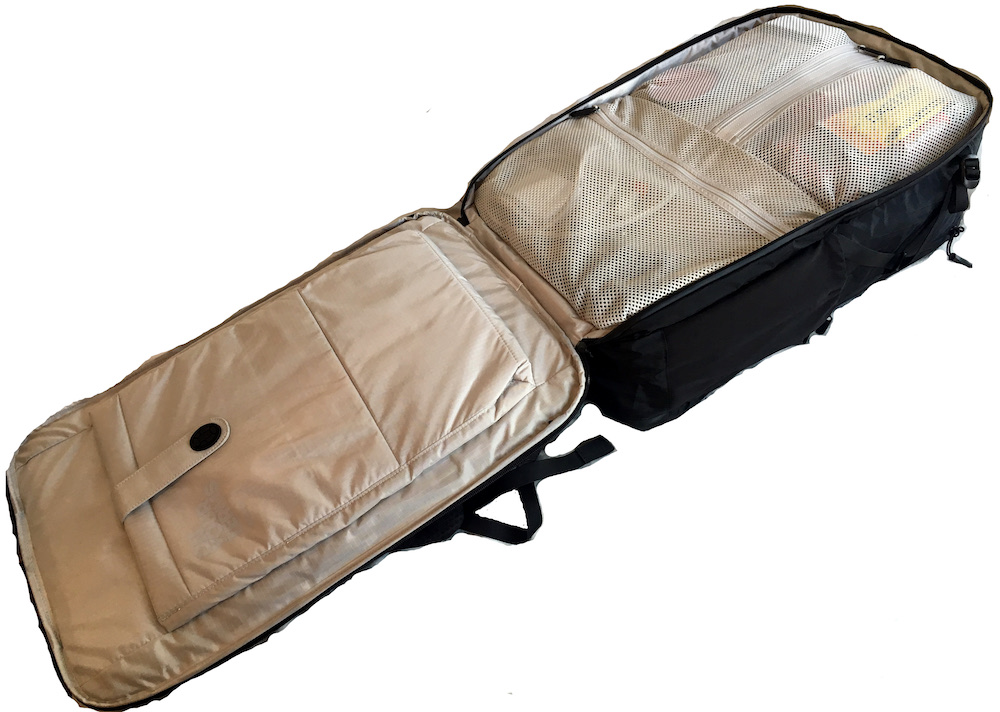 Electronics
1 Kindle – My many-years-old Kindle Touch is still kicking.
1 smart phone – A Pixel, so it can have Google Fi worldwide service (one flat rate for data anywhere) and because it has the best camera out there right now.
1 phone charger
1 plug adapter
1 Macbook Air – We debated about whether we'd need a laptop, and ended up deciding it would make a lot of research/planning/blogging a lot easier.
Full disclosure: The amazon links in the post are affiliate links and we may receive a little $ if you use them. We only link to items we actually purchased for the trip, use, expect to like, or already know we like. Any links to REI and Lively are not affiliate links but I love them both, so I'm not even upset about it.
---