21 Dec 2017
Australia: And the ease that comes with speaking the language.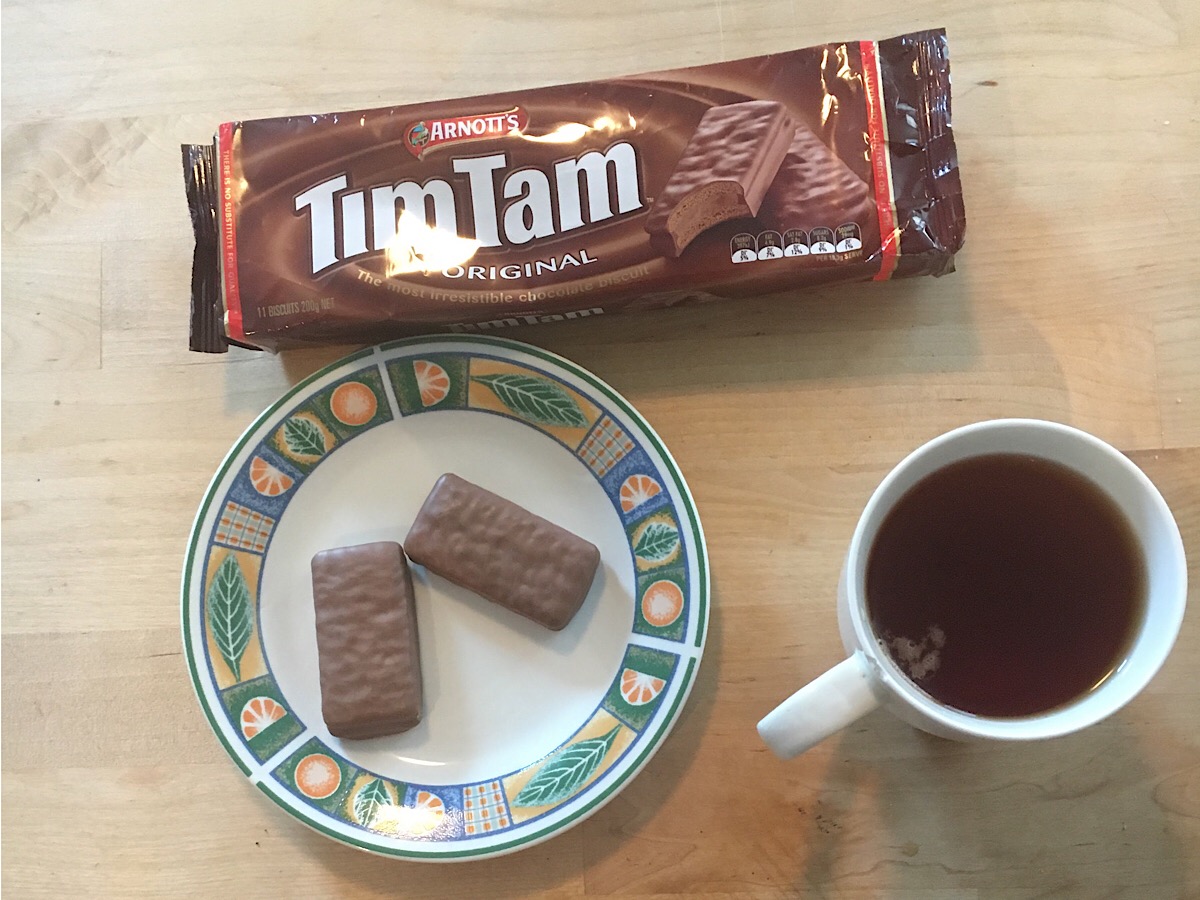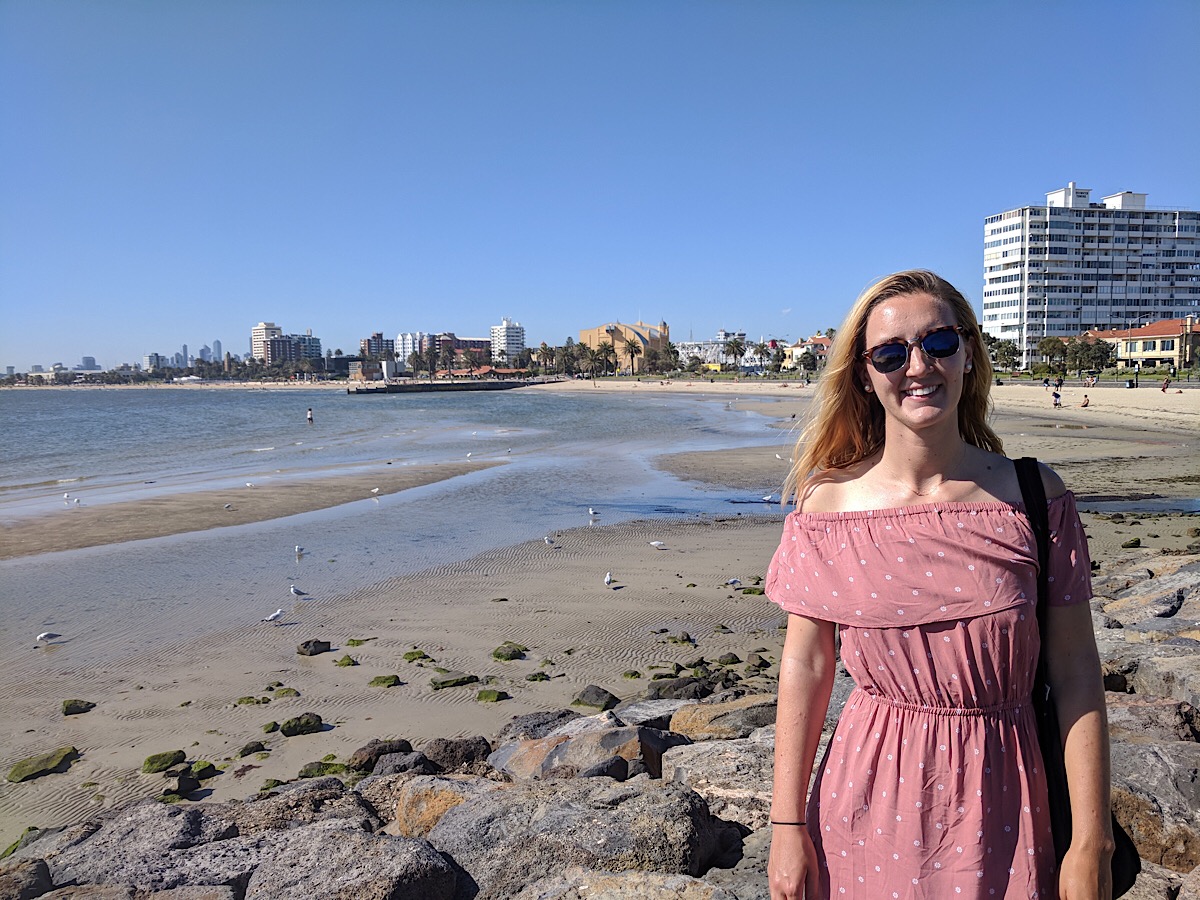 Left: All the ingredients for a Tim Tam Slam! If you haven't done one, it will change your life.
We decided to spend a little time in Melbourne on our trip to Australia, mostly because both of us had already been to Sydney and there were no direct flights to Cairns (pronounced "cans") where we would be diving the Great Barrier Reef.
With sunny 75 degree days the whole time we were there and more parks than we could possibly explore, it was a wonderful treat. It was a little bit like being at home after 3 months where our broken Spanish just barely got us by too.
We spent a few days on either side of our trip to Cairns in Melbourne. For the first bit we stayed in South Yarra and the second we switched it up and stayed in St. Kilda. Staying in South Yarra made it easier to walk to many of the attractions we wanted to see. It's about an hour walk to downtown but was lovely. Meanwhile our trip to St. Kilda meant that we got to spend a little time at the beach and see a different neighborhood that we might not have otherwise visited.
South Yara
Our first day in Australia, we arrived at the airport around 5:30pm and all we were able to accomplish before passing out was getting groceries and making dinner.
The second day, now rested, we went out for an early morning walk. The neighborhood between Punt Rd and Williams Rd in South Yarra is littered with shops and restaurants and you could easily spend hours roaming those streets alone. Instead, mostly to protect me from completely blowing our budget on coffee shops and new clothes, we headed toward the Royal Botanic Gardens.
As far as I know, we have visited the botanical garden of every city we visited that had a botanical garden. They aren't usually hugely different from place to place but I love visiting them anyway. Most our time so far has been in cities and botanical gardens are a nice way to escape. Kirstenbosch is still my favorite but Melbourne comes in second. We were there quite early and so it wasn't very crowded. As we walked through in the afternoon later in our stay there were many more people picnicing and lounging in the grass. Apparently the gardens had originally been much more centered on research but after a change in leadership they were redesigned to be more enjoyable for the public with large lawns that are great for a picnic or a game of frisbee. We saw both while we were there.
From the botanical garden it is just a short walk to Federation Square and the CBD (Central Business District). For our visit there were competing events. One one side of the square there were vendors and a stage for an African Heritage Festival while on the other side there was a huge Christmas tree and a place to compete for a Christmas themed music video inside what looked like a giant snow globe. Just another reminded that while it doesn't feel like it at all for us, it is nearly Christmas!
By then, with all the walking we'd done, it was time for some lunch. All of the trams inside the CBD are free and so we easily could have hopped on one. Instead we continued our walk and made our way to the Victoria Market. This market has some of everything: clothes, hats, boomerangs, stuffed kangaroos, pots of mussels, juices, gingerbread houses, and much more. We skipped the food court in favor of a the street vendors just outside for Greek food and fried ice cream. The Greek food was delicious but the fried ice cream unfortunately was not. There was also live music performances the entire time we were there including some modern Christmas favorites sung by a teenage boy with a Michael Bublé-like voice.
Full and having walked through most of the market, we rounded out our day by walking home by way of the Shrine of Rememberance. The monuments are well done and the atrium has a stunning skylight but the best part for us was the views from teh wrap around balcony for great views of the Melbourne skyline.
Completely exhausted after 14 miles of walking, we settled in for happy hour and home and making dinner.
Our second and final day before our flight to Cairns, we did slightly less walking. We still ventured out on foot and made out way to the CBD by Criket Grounds and Fitzroy Gardens this time instead. The parks in Melbourne really are excellent. Everywhere we went there seemed to be large green spaces. Fitzroy Garden are no exception, though if given the choice I think teh Botanic Gardens are better. The highlight of our second day was lunch though.
Based on a friends recommendation, we went to Hakata Gensuke Ramen for lunch. We didn't know what we were getting ourselves into so when we arrived at around 11:45 to find that the shop wasn't yet open but there was already a dozen people lined up, we were a little surprised. If that many people were already qued up to eat there though, it must be worth it, right? Despite having to wait 20 minutes in line we were seated in the first sitting and had some really delicious ramen. It was a little pricey at $10.75 for the most basic bowl (before you add any of the fun extras) but we liked it so much that we made another trip on our last day before we headed to the airport for our flight to Singapore.
Finally, we made our way to the South Bank area (literally the south bank of the Yarra River) to walk along the strip of fancier stores and restaurants and to stop for gelato to cool off in the afternoon heat.
Cairns (not just the Great Barrier Reef)
After two days in Melbourne, we flew to Cairns for our overnight trip out to the Great Barrier Reef. On either side of our diving trip, we had a day in Cairns. It's true that unless you want to do day trips out to go hiking or see crocodiles outside of Cairns there isn't a ton to do. It's a fairly small city where the main attraction is going out on the reef. Still we found enough to entertain us while we were there, without having to rent a car or join a tour.
The main attraction is the Esplanade that runs by the water from the marina. There are parks and a few restaurants but there is also a free public pool with a small beach and a great view off the coast with only a sidewalk between you and the ocean. Even with plenty of kids splashing around, it was a peaceful place to enjoy while staying away from the jellyfish that make the beach an undesireable choice.
The other thing Cairns has is… a botanic garden! So of course we had to go see it. The Botanic Garden is on one of the well-signed walking paths around the downtown (the red one) that we did a full circuit of. While it was much smaller than the one in Melbourne, the one thing that set it apart was the butterfly house where we got to see several butterflies stopping for a snack in the "Butterfly Food" corner and the section for carnivorous plants.
Our final attraction in Melbourne was a stop at the mall because there was a Target and as much as I hate to admit it, it was nice to be in a Target and we got to pick up some toiletries we're used to. I generally haven't felt very homesick on the trip so far and yet I was drawn to this Target. Sometimes homesickness takes different forms?
St. Kilda
We headed back to Melbourne for a couple of days to catch our flight to SE Asia, this time to St. Kilda.
St. Kilda is south of South Yarra and right on the water. With a pier where you can find penquins hiding among the rocks and an amusement park, it was well worth the two days we spent there.
The beach bars we considered going for a sunset beer on our first night were packed and not nearly as beach bummy as the bars in Cairns had been. It felt much more Georgetown at the beach than Australian surfer neighborhood. Then again, there was no surfing at the beaches by us, so that could explain it.
I also have to admit, I was very excited at the prospect of going to an amusement park. I was picturing something like the Santa Monica pier in California. Luna Park in St. Kilda is not quite what I had in mind. My first warning sign was the number of children lined up to go in. There was a rollercoaster, it was an original wooden one though, without a single loop or corkscrew to be found. More importantly, a single ride was a little over 8 USD per person unless you got the unlimited ticket for around 35 USD. Most of the rides were for kids–not just kids at heart–and so Nate and I paid the $1.50 to walk around and then left without riding anything. We may have been the only people not accompanied by one or more children under the age of 7 at the park. I'm clearly just going to have to go to Six Flags sometime soon after I get back to the US to get my rollercoaster fix.
Other highlights included Nate getting some real french toast at Galleon Cafe (he was very diappointed in the thin slices of something they called french toast in Santiago), searching for the tiny penguins that live off the pier, and watching kite surfers do tricks in the harbor.
After what felt like not nearly long enough, though with the costs we racked up in a short stay we couldn't have stayed much longer, we once again headed to the airport to take on the next leg of our journey: Asia.
---